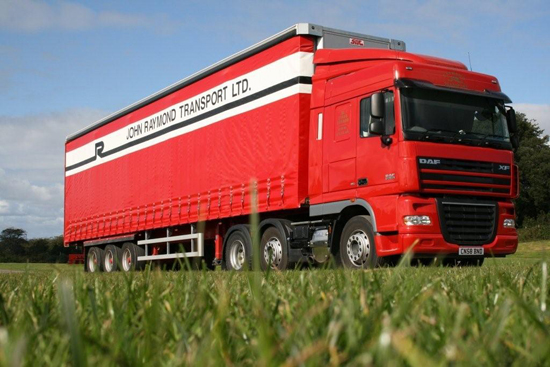 John Raymond Transport Ltd has been established since 1953 and is a privately owned (family) business specialising in UK Distribution and Warehousing solutions.
All Departments - Traffic Office, Warehouse, and Maintenance Facilities are manned 24 x 7 x 364, this enables all customer transport / distribution requirements to be processed with maximum efficiency via our Roadrunner Computer System, which allows us to ensure customers goods are delivered on time every time.
COMPANY INFORMATION
250 employees
135 vehicles
25 dedicated sub-contractors
35 ad hoc sub-contractors
350 trailers
475,000 sq. feet of warehousing
Changeover Points
Swindon
Warrington

ABOUT US
In recent years John Raymond Transport Ltd has undergone a period of considerable change. Once seen as traditionally being a carrier of steel and full loads supporting the traditional heavy industries, the company has moved rapidly and substantially into other areas and now carries a varied range of products from insulation and building materials to toilet tissue, foodstuffs and more. Our trailer fleet has been completely replaced with the latest tri-axle high cube curtain-sided trailers with electronically controlled running gear, some incorporating the latest dolly loading specification.
Perhaps the greatest change however, has occurred in the degree to which warehousing and distribution have become core activities in conjunction with transport allowing the company to provide tailor made logistics solutions for our customers. The company currently operates 475,000 square feet of racked and blocked stacked warehousing from two South Wales locations, and one at Cannock.