ALWAYS EXPANDING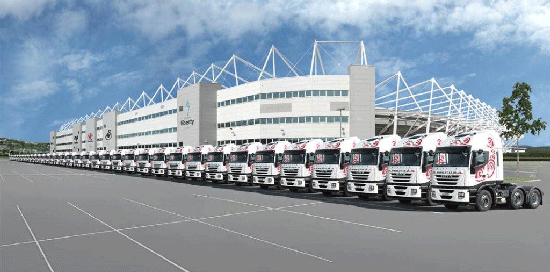 Our fleet of over 135 vehicles and 350 trailers can comfortably handle a diverse range of operations.
All of our vehicles are under 5 years old with over 80% now under 2 years old. Our vehicles are supplied by DAF and IVECO and in the last 18 months we have purchased over 100 SDC trailers.
Newer vehicles mean improved reliability, allowing us to provide a higher level of service to our customers and lower emissions. Servicing and any repairs are carried out at our purpose built Maintenance fitting facility and by dedicated main dealers all of which must comply with very high standards and KPI's.
We also operate a stringent defect procedure with daily checks carried out on every vehicle and trailer, which helps to cut down on problems occurring during deliveries.